Commercial Real Estate in Goose Creek, SC
Doing business in the Tri-county area since 1989, Bob Glover Real Estate has been a premier commercial real estate company in the Southeast region. His expertise extends to a wide manner of commercial real estate services, including office and retail management, commercial investment and sales, site selection, 1031 exchanging, and even interior design and remodeling.
Bob Glover Real Estate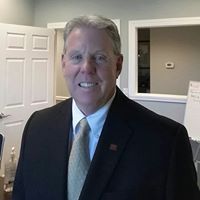 From private investors looking for a lucrative opportunity, to developers seeking the ideal piece of land, Bob Glover Real Estate is here to answer the call of clients with commercial real estate demands. Bob, a seasoned expert deals exclusively in commercial real estate, in its many facets, including investment properties, development plots, site selection, property management and even interior remodeling. His focus is solely on commercial real estate in Goose Creek, Charleston, Summerville, and North Charleston, SC, meaning he's your resident experts, no matter your needs. Bob is a Certified Commercial Investment Member (CCIM), representing one of the top credentials in the industry!
In dealing with commercial real estate demands, Bob always seeks to provide his clients with unparalleled service and expertise. He'll guide you through the investment process, work with you throughout a site selection and pay close attention to your needs when it comes to property management in Goose Creek, SC and surrounding areas. He will always go above and beyond, to ensure you have peace of mind and confidence in his abilities. He invites you to contact him today with your commercial property needs and see firsthand what Bob can do for you. Take a look at just a few of the reasons he's the undisputed leader for commercial property investment, acquisition and management in the Southeast region:
His business has been family-owned and –operated since 1989 and he has more than 35 total years of experience.
He is a Certified Commercial Investment Member (CCIM), specializing in all forms of commercial real estate.
He specializes in IRC 1031 exchanges, to help you preserve your investment earnings.
His capabilities extend to commercial leasing and property management.
His service area encompasses the entirety of the Carolina Coast, into the Midlands.
Proudly offering commercial real estate services and property management to the following areas:
Goose Creek, SC
Hanahan, SC
Charleston, SC
Dorchester, SC
North Charleston, SC
Ladson, SC
Summerville, SC
Moncks Corner, SC
Cordesville, SC
Huger, SC
Mount Pleasant, SC
Johns Island, SC
Awendaw, SC
Berkeley County, SC
Georgetown County, SC
Williamsburg County, SC
Charleston County, SC
Dorchester County, SC
Orangeburg County, SC
Midlands of South Carolina
And Beyond!