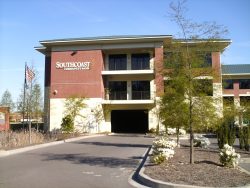 Bob Glover Real Estate is the foremost commercial real estate company in Goose Creek, SC. Our tenured team is backed by years of experience and some of the best credentials in the business. We're ready to connect you to commercial property, no matter what your interest may be.
We specialize in several critical commercial property investment and management services, enabling our clients to reap the maximum benefit in choosing us to handle their transactions and holdings. Some of the services we're knowledgeable in include:
Commercial Investment Real Estate

Money in your high-interest CD might bring you a 1% return over time, but did you know that an investment in commercial real estate could bring in as much as 8-10% over time? Consult with us today to learn more about commercial investment real Estate in Goose Creek, SC and the many opportunities it brings with it.

IRC 1031 Exchanges

Looking to defer capital gains tax on an investment in property? An IRC 1031 exchange enables you to roll your earnings into a new investment without penalty! We can help you explore the possibilities of extrapolating your wealth through this exceptional reinvestment vehicle.

Site Location Assistance

If you're developing a commercial business and need the appropriate tract of land and location to get development underway, get in touch with us. We'll help connect you with the land that's ideal for your development.
Commercial Property Management

We work with retail spaces, office buildings, medical establishments and general use properties to offer property management services in Goose Creek, SC you can count on.

Commercial Leasing

We offer commercial leasing opportunities for retail spaces, office buildings, medical establishments and general use buildings.

Commercial Building Interior Remodeling

Need your interior updated to meet the needs of a new business occupant? We can assist with commercial building interior remodeling to freshen up a space and ensure it's meeting the needs of its occupant. We're fully-licensed to provide interior remodeling services.
For more information about our capabilities or to consult directly with one of our experienced professionals about your unique needs, please contact us today by calling 843-572-0000.